Advancing Youth Development: The BEST for Youth (HMS 171)
(For educators, youth workers, and anyone who works with young people ages 10-18)



This blended class (part face-to-face, part online) provides an overview of
​principles of youth development research and the impact on the youth work field.
​Current trends in youth work emphasize the importance of positive youth-adult
interactions in a young person's life. Come explore the principles of healthy youth
​development and leave with a better understanding of young people and your
​role in helping them reach their full potential. It's time to professionalize the field of
youth work!
​
• 3 credits – 90 points for educators
• TNCC Tuition and fees - $480.60
• Class location: Held off-campus at Alternatives Inc
• Dates:

March 7, 2020/March 21, 2020 and April 4, 2020


​Attendance required for all three face-to face class dates

​To register for this course contact Bernie Tennyson at btennyson@cox.net​



Class Syllabus​​



"Innovation . . . Dynamic . . . Experiential"
Creativity and Youth Engagement (HMS 170)
This blended class (part face-to-face, part online) provides a
​ ​comprehensive​​​ overview of relevant theories of creativity​ and its
​application to working with young people. As the demands of quality
education and out-of-school-time programming increase, it is the
​creative ​adult who is able to maintain​ innovative approaches to
​engage​ young people. Come explore the creative​ process and ​
​leave equipped​ to enhance the quality of what ​you do ​every day.
​ ​Imagine the possibilities!

3 credits-90 points for educators

TNCC tuition and fees-$480.60

Dates:

Cancelled

​​
​Class held off-campus at Alternatives, Inc. (359 Fenwick Road, Fort Monroe)
​​​Attendance required for all three face-to face ​class dates
​
​

To register for this course contact Bernie Tennyson at btennyson@cox.net



​
​​Class Syllabus​​​

​
Our college credit courses are approved and taught through Thomas Nelson
Community College. Each course provides college credit as well as teacher credits
​for educators to maintain teacher certifications.


"This class gives students an opportunity to rediscover their personal inner creative spirit and an opportunity to depart from the everyday doldrums."
-Steve Grant, NNPS


"Having begun a journey of self-discovery and change, I hope to integrate the concepts and ideas learned in my professional life so that I may provide a well-balanced, fun, judgment-free environment for all I work with."
-Crystal Tragessor, NN Parks & Rec


​​​​​"This course introduces and defines
the terminology, common language,
and basic understandings of youth workers. It encourages a higher sense of professionalism in youth workers and renews our spirit and dedication to our work."
-Mary Anne Sutton, NNPS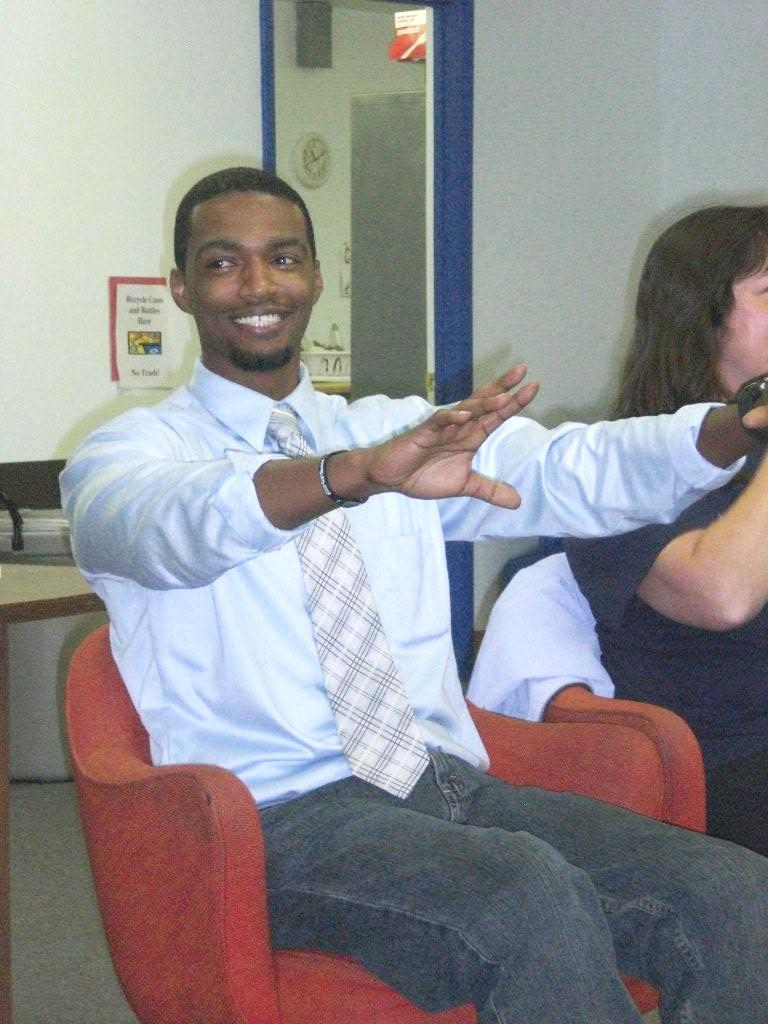 Civic Leadership

Courses That Earn College Credit
Strategies for Engaging Youth in Innovative Learning and Thinking (HMS 277)
Strategies for Engaging Youth in Innovative Learning and Thinking

(Strategies) is a 3-credit

blended course

,

part face-to-face (f2f) and part online)

with specific learning objectives. In order to meet the 45-hour course requirements of Strategies you will be expected to:
​• attend 7 hours of f2f class time on

TBA


​• ​attend 7 hours of f2f class time on

TBA


​• attend 7 hours of f2f class time on

TBA


​• complete 24 hours of online study assignments including a final assignment due

TBA




​Course Description
Focuses on fostering students' personal creativity and innovation to apply theory to professional work with youth both in school and in after-school programs. Incorporates theoretical content with strategies for application in an experiential setting and covers creative competencies, personal visioning, creative collaboration, creative problem solving, whole brain theory, and exploration of general creativity theory. Part of Career Studies Certificate
in Youth Development. Pre-requisite: HMS 170

​​Class Syllabus
​
​


​​